Sure Shots
Short lived jazz and funk night at the Lion Bar and Machine No. 3. Had some nice stickers made though.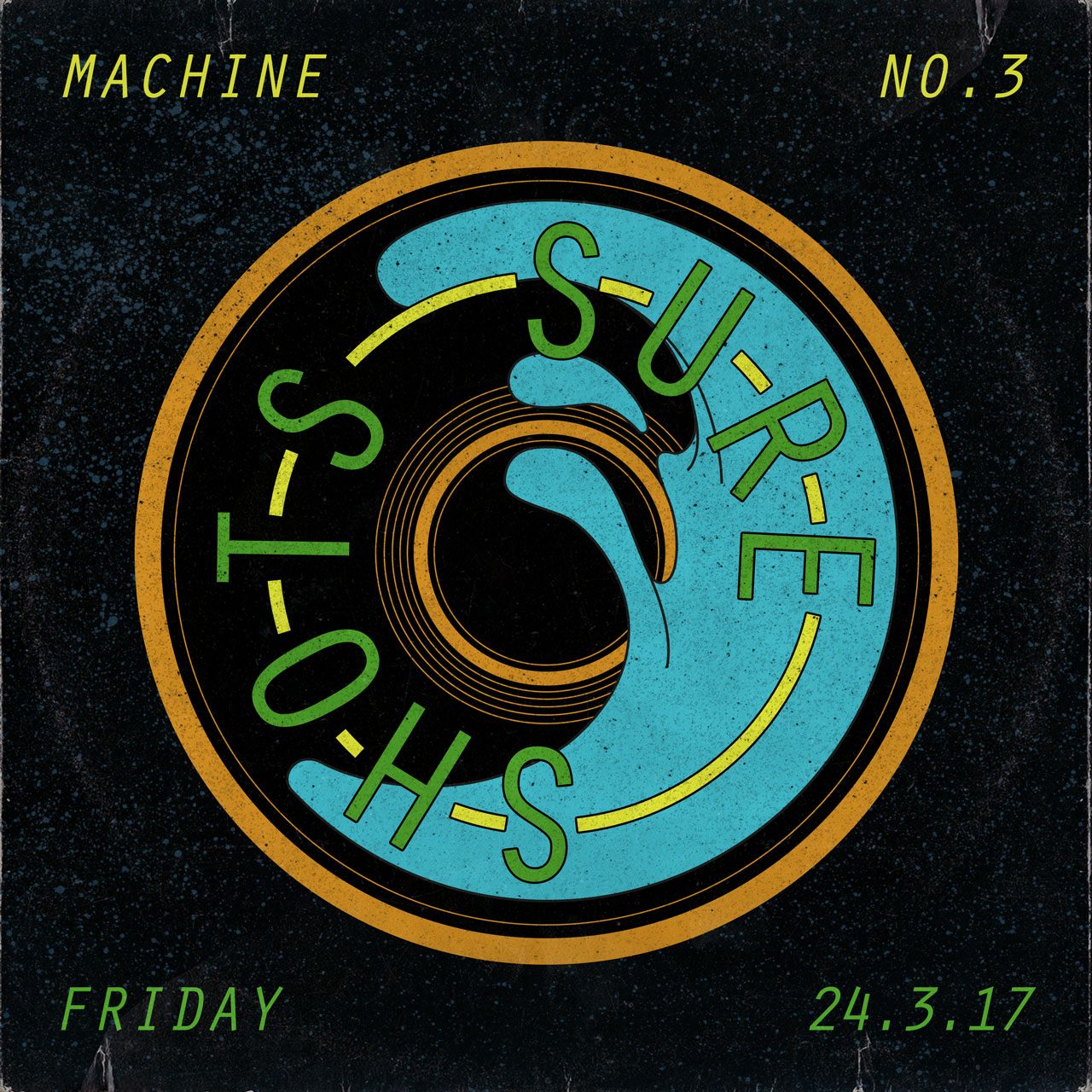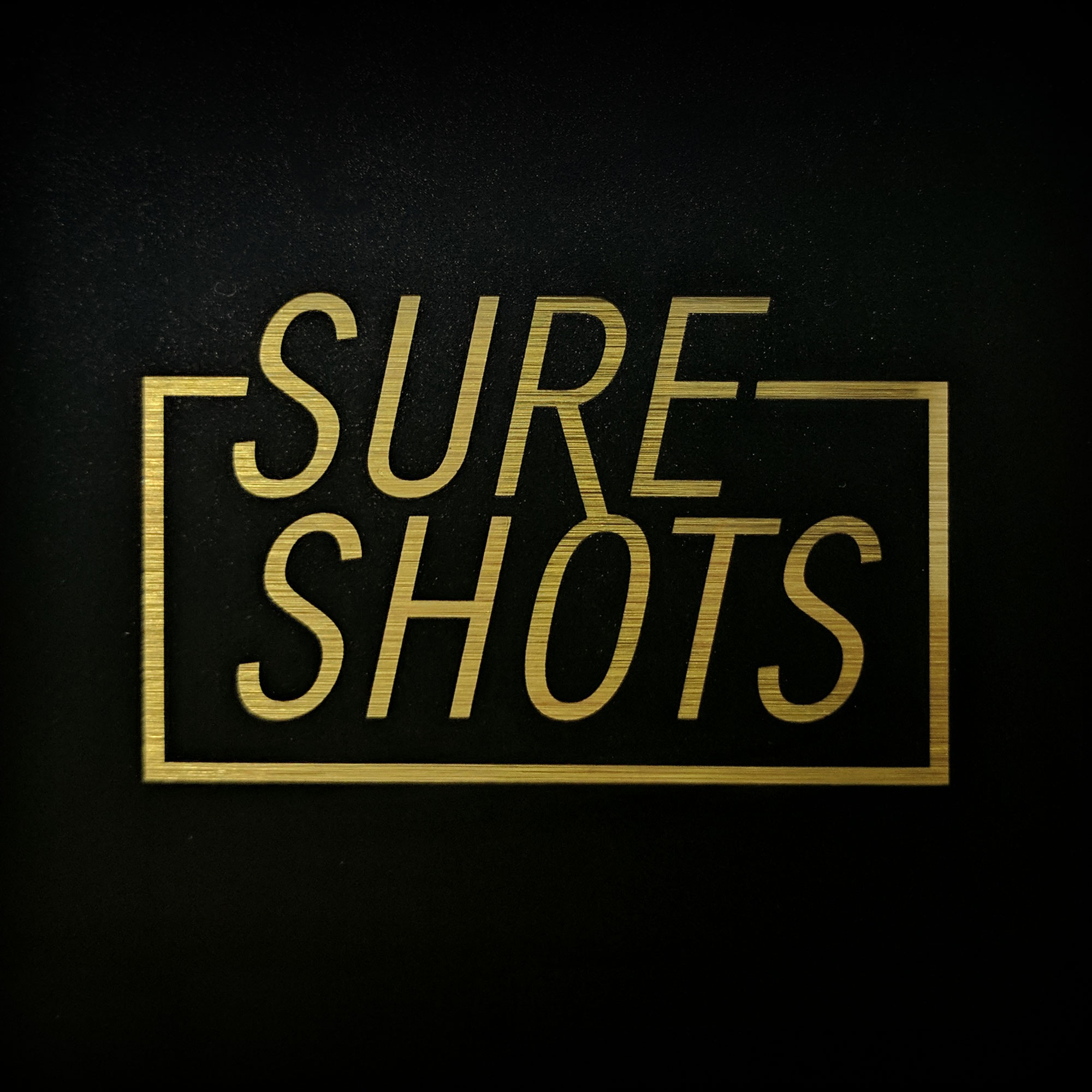 Say Yes
Running from 2009 until 2012, I DJ'd alongside residents Nadia Ksaiba and Rory Phillips along with guests including Andy Blake, In Flagranti, Cosmo Vitelli, Dompteur Mooner, Zombie Zombie, Dan Beaumont, Ali Renault and Krikor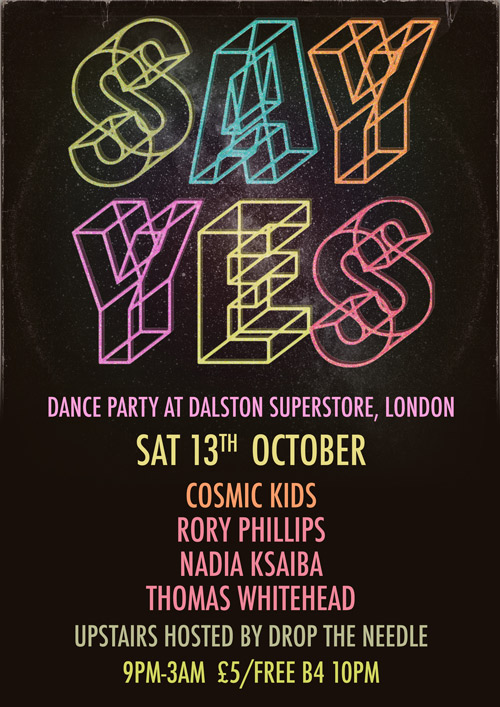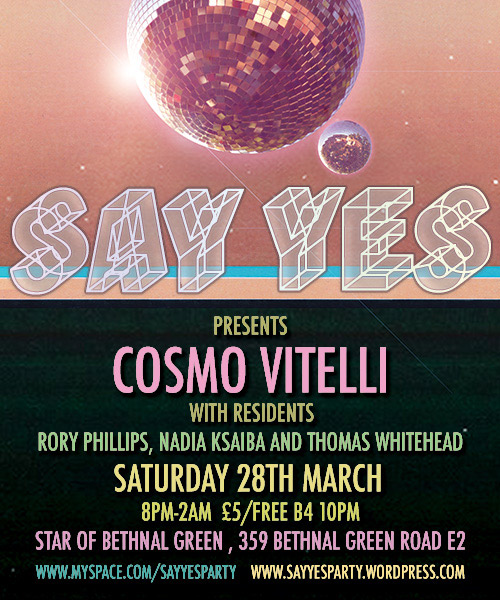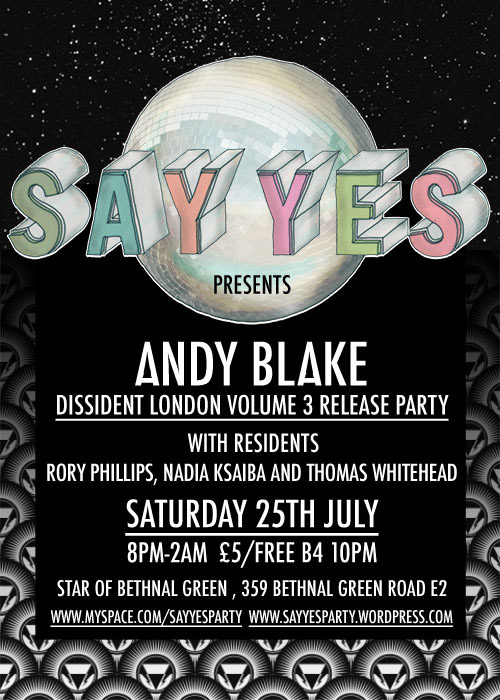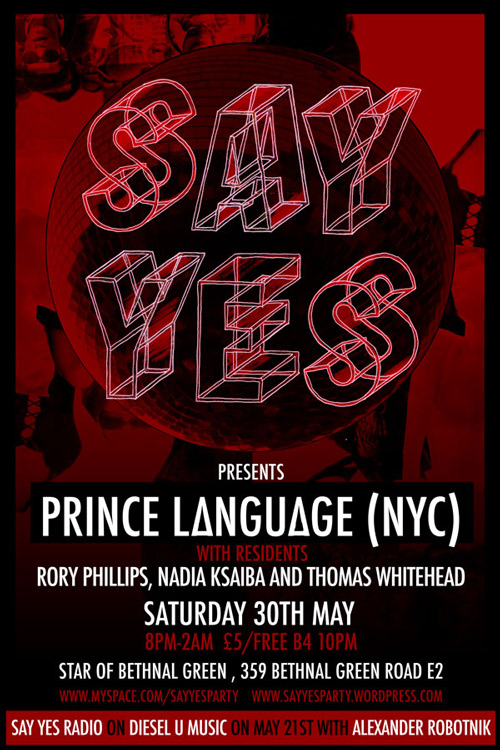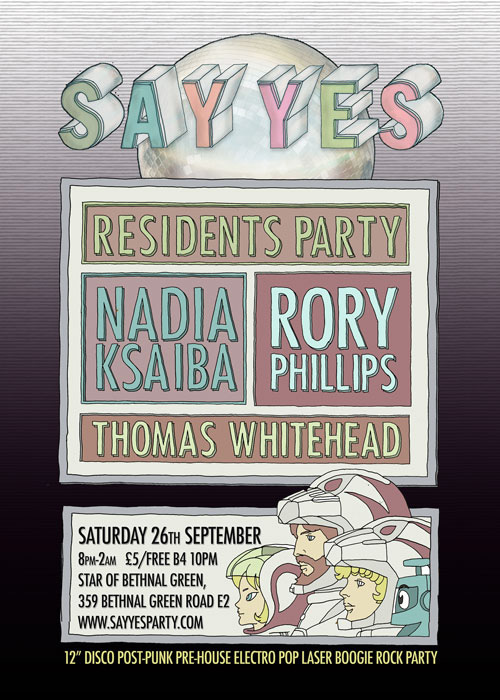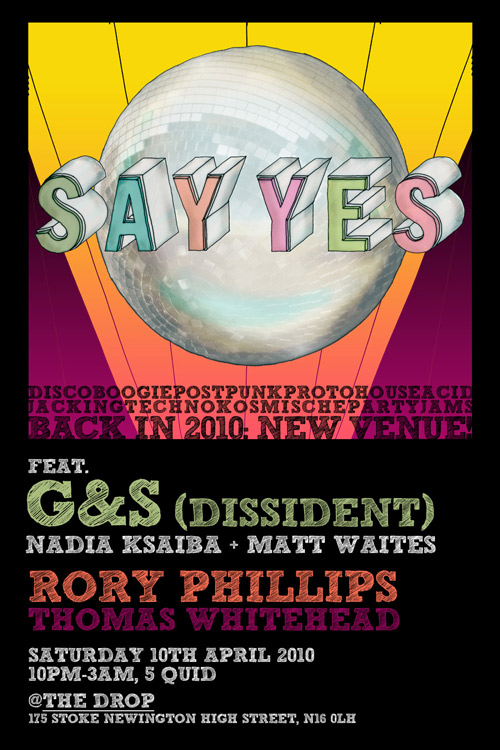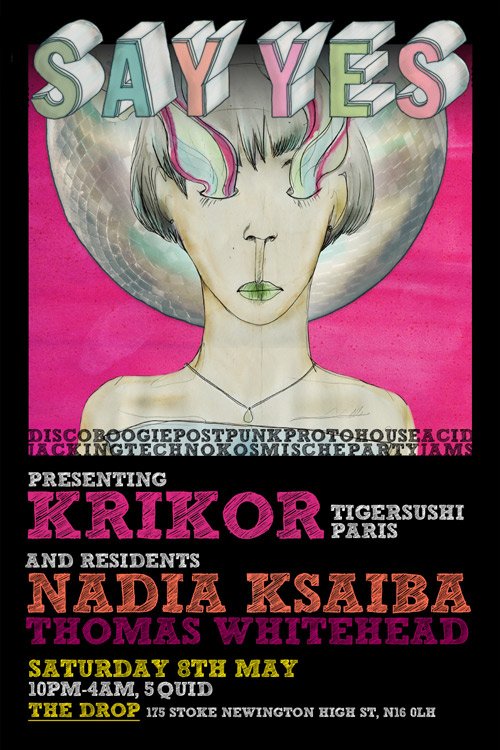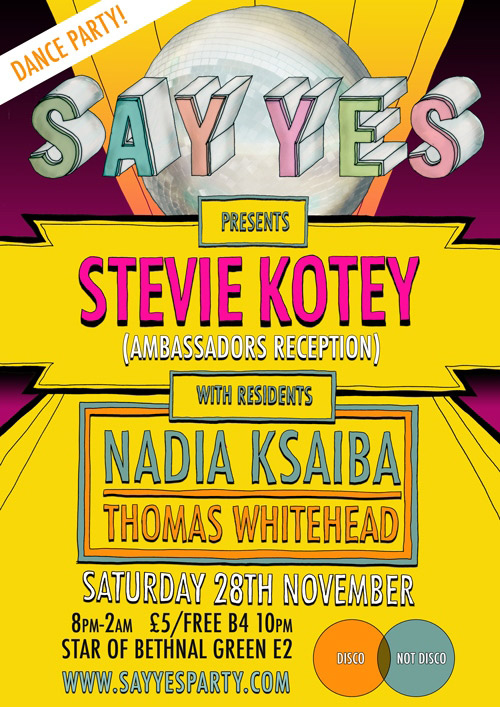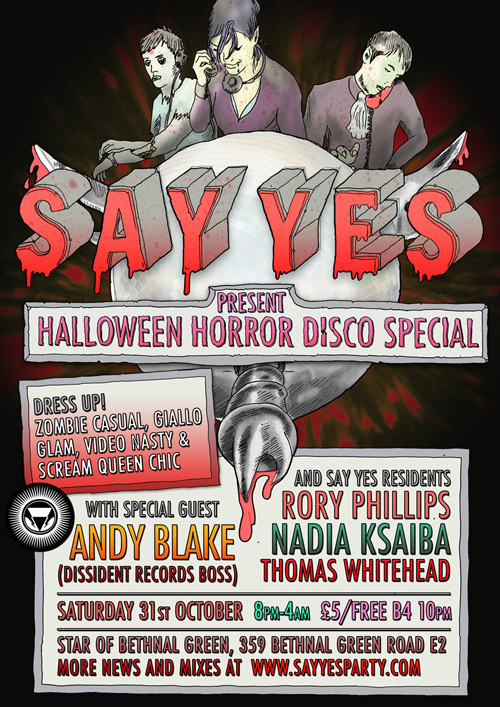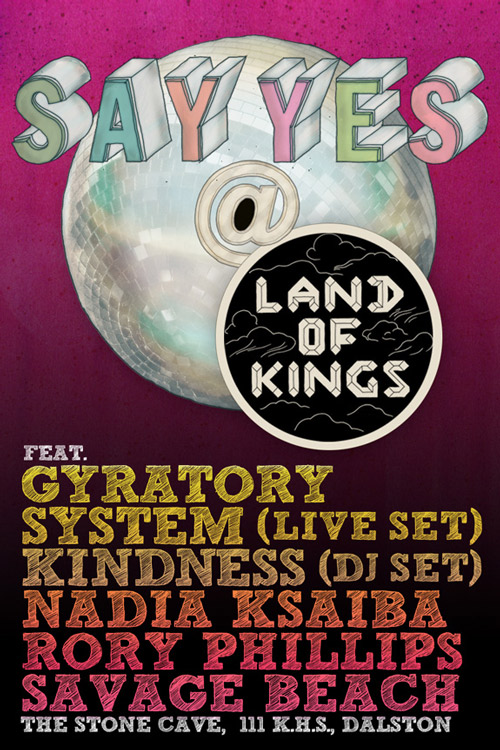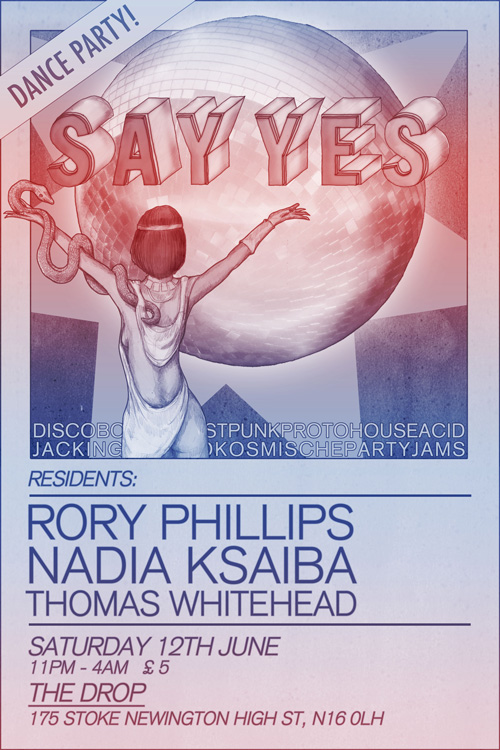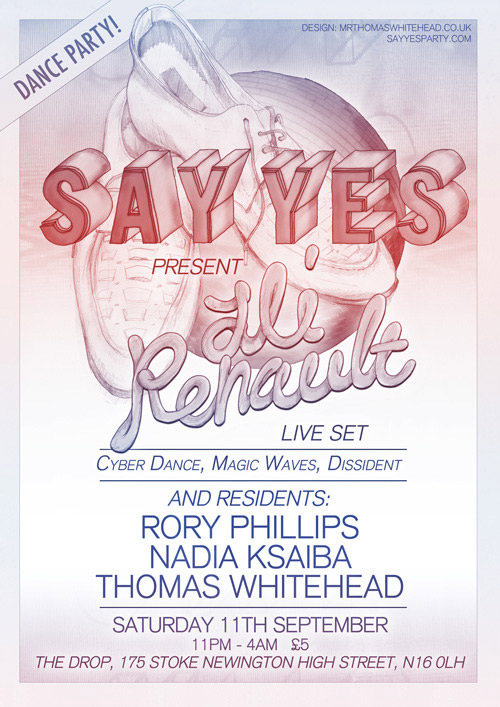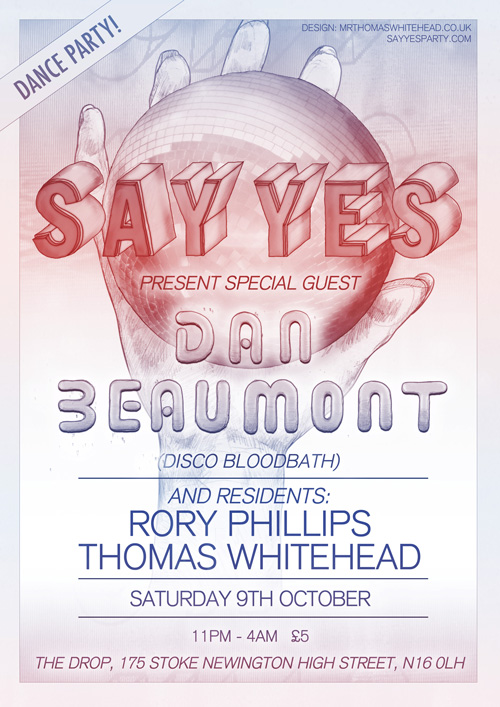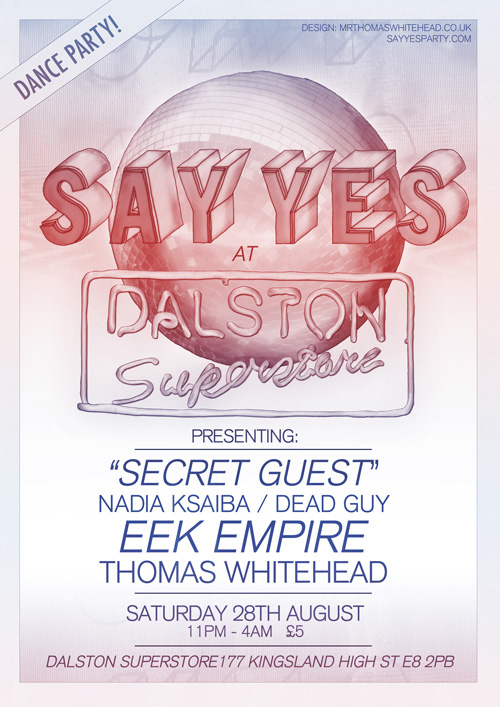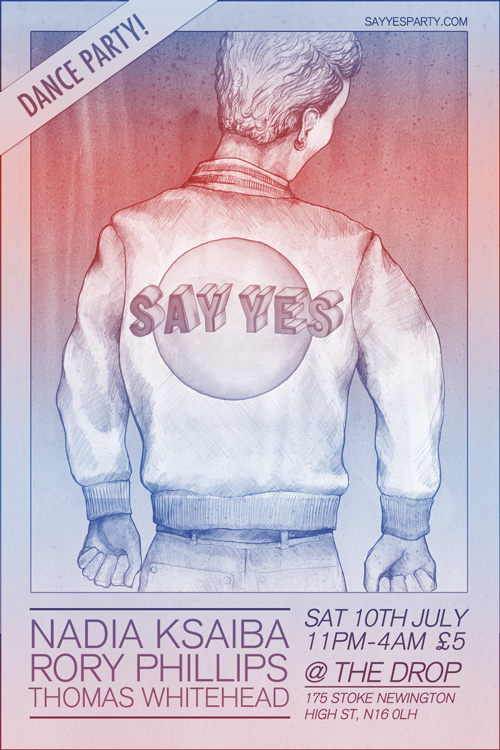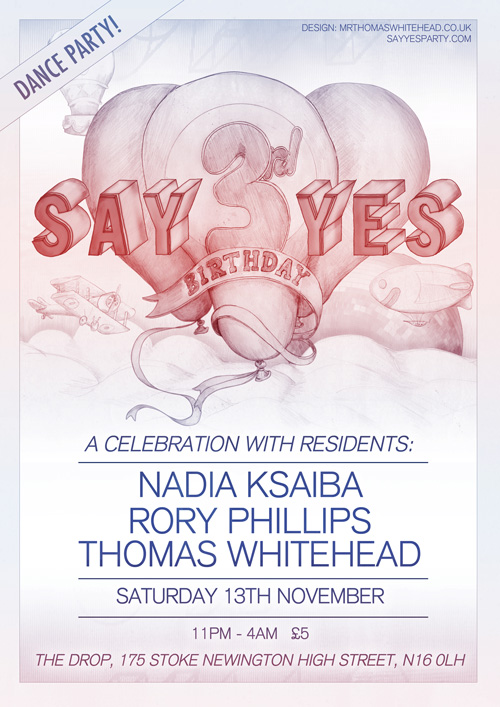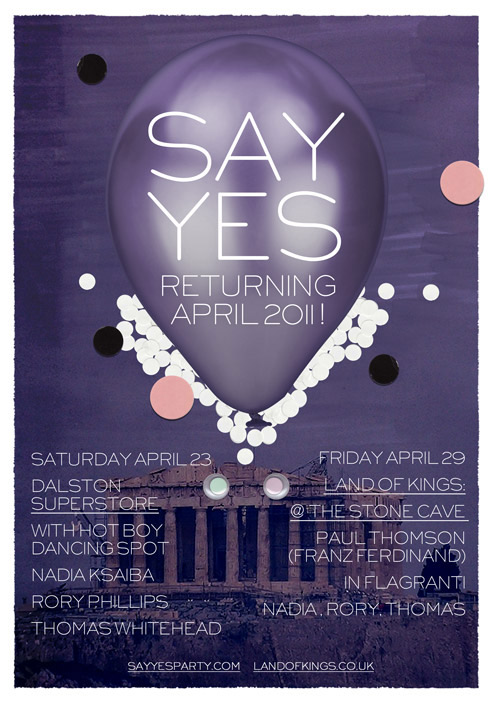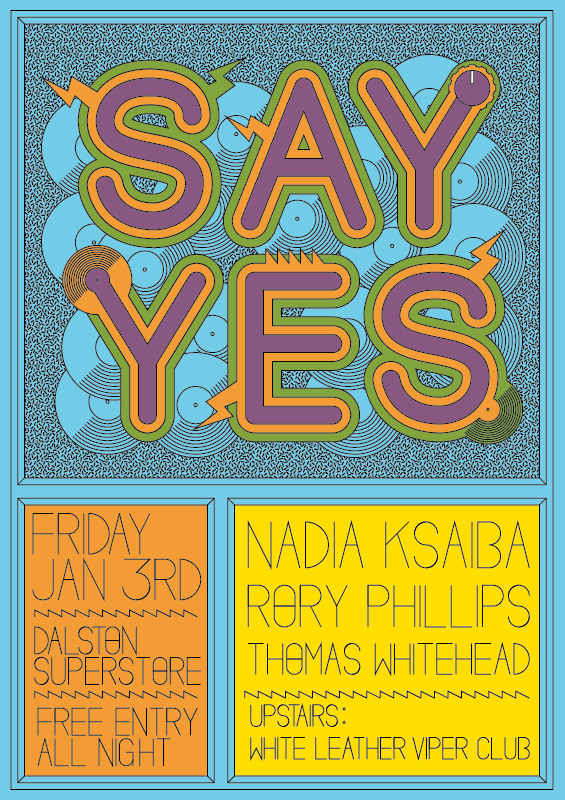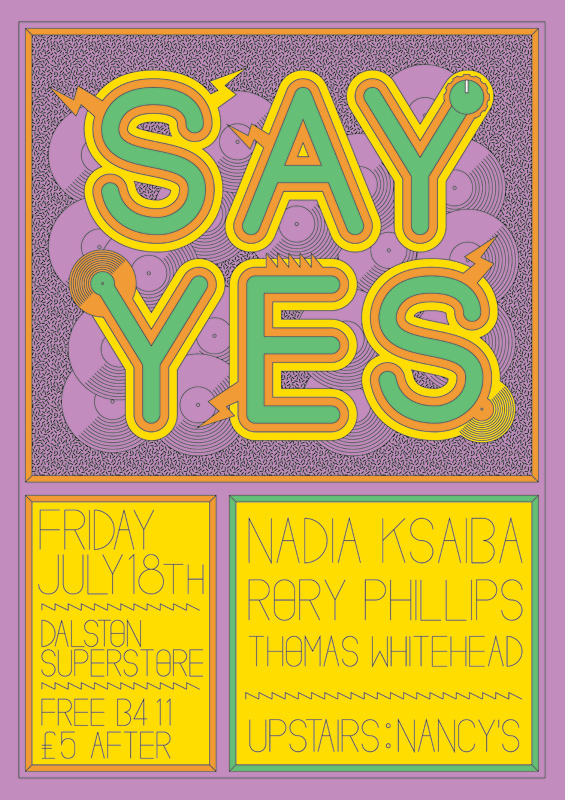 Shoreditch Town Hall
I was approached by the Shoreditch Town Hall to supply artwork for a poster for their season of live music. They had seen my flyer designs for Say Yes, and wanted work that showed the more electronic side of the line-up. No fonts used: all type drawn from scratch.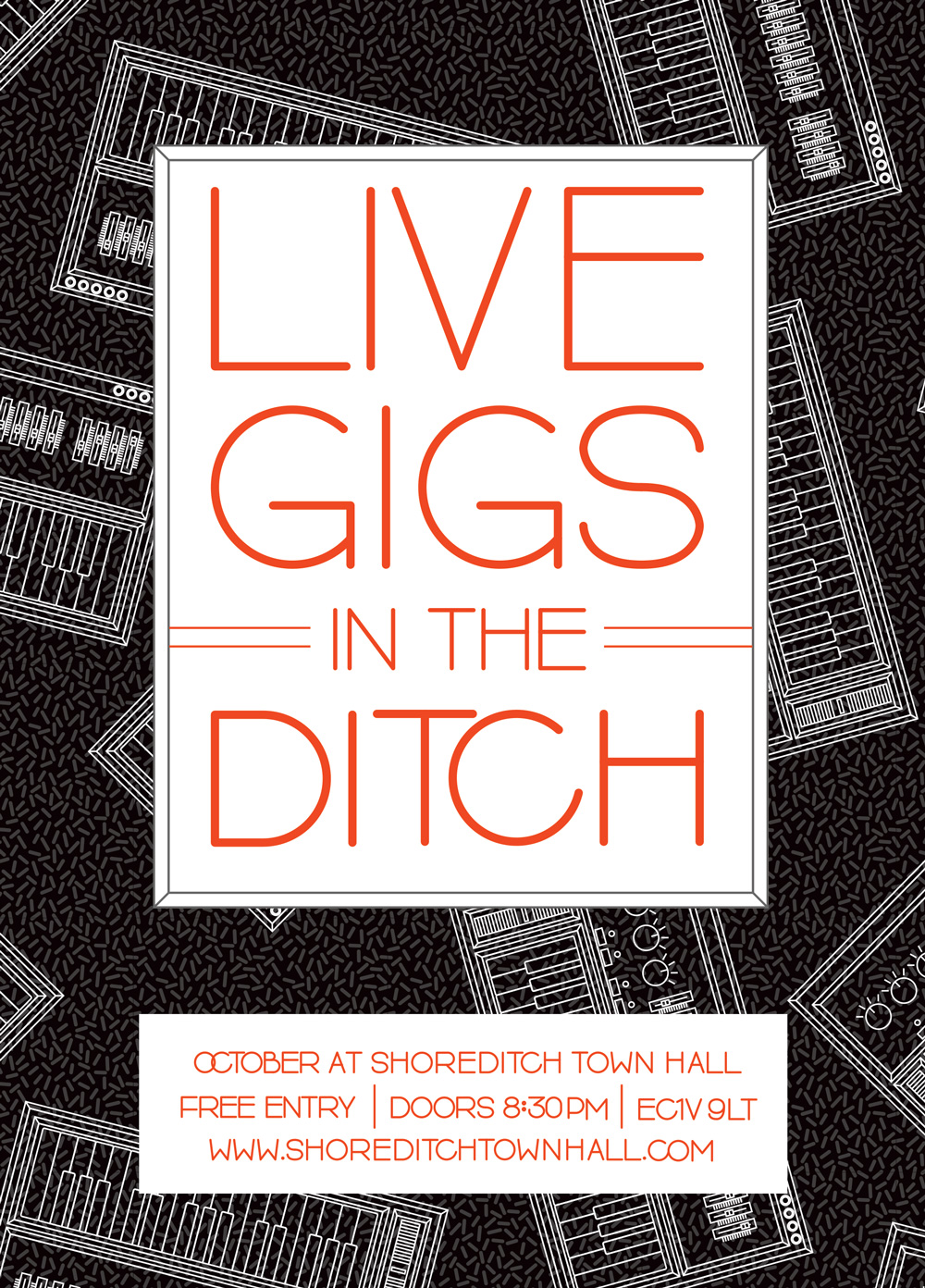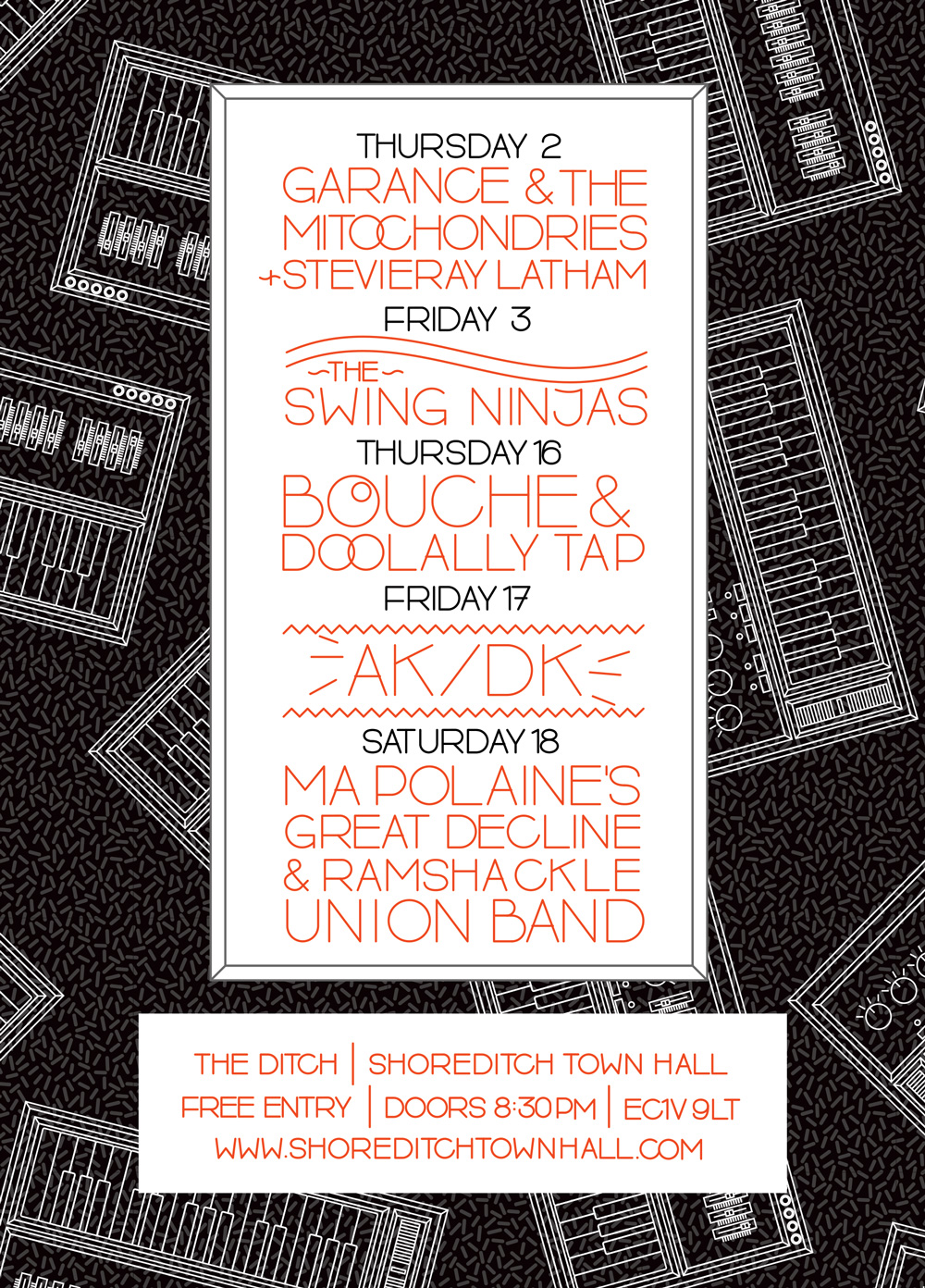 Deep Shit
Jack (Friendly Fires) and Edwin (Foals) came to me to discuss developing a look for their regular club night and record label. Having already employed an designer for their first few releases and parties, early releases had started to adopt a nautical theme and they were keen to develop this into an illustrative logo. Having already built up a following, they were in no position to change the name and so the look had to be clean, simple and not too aggressive.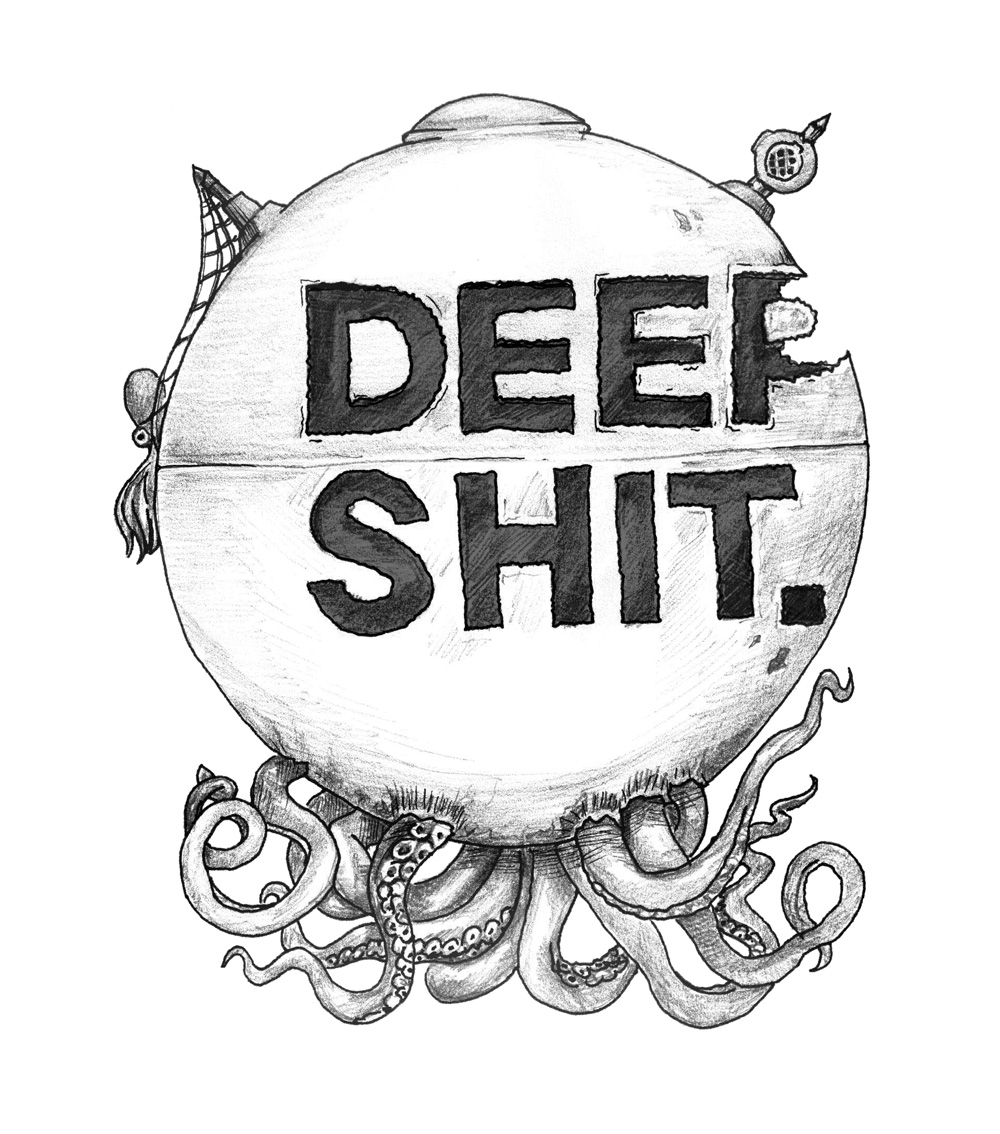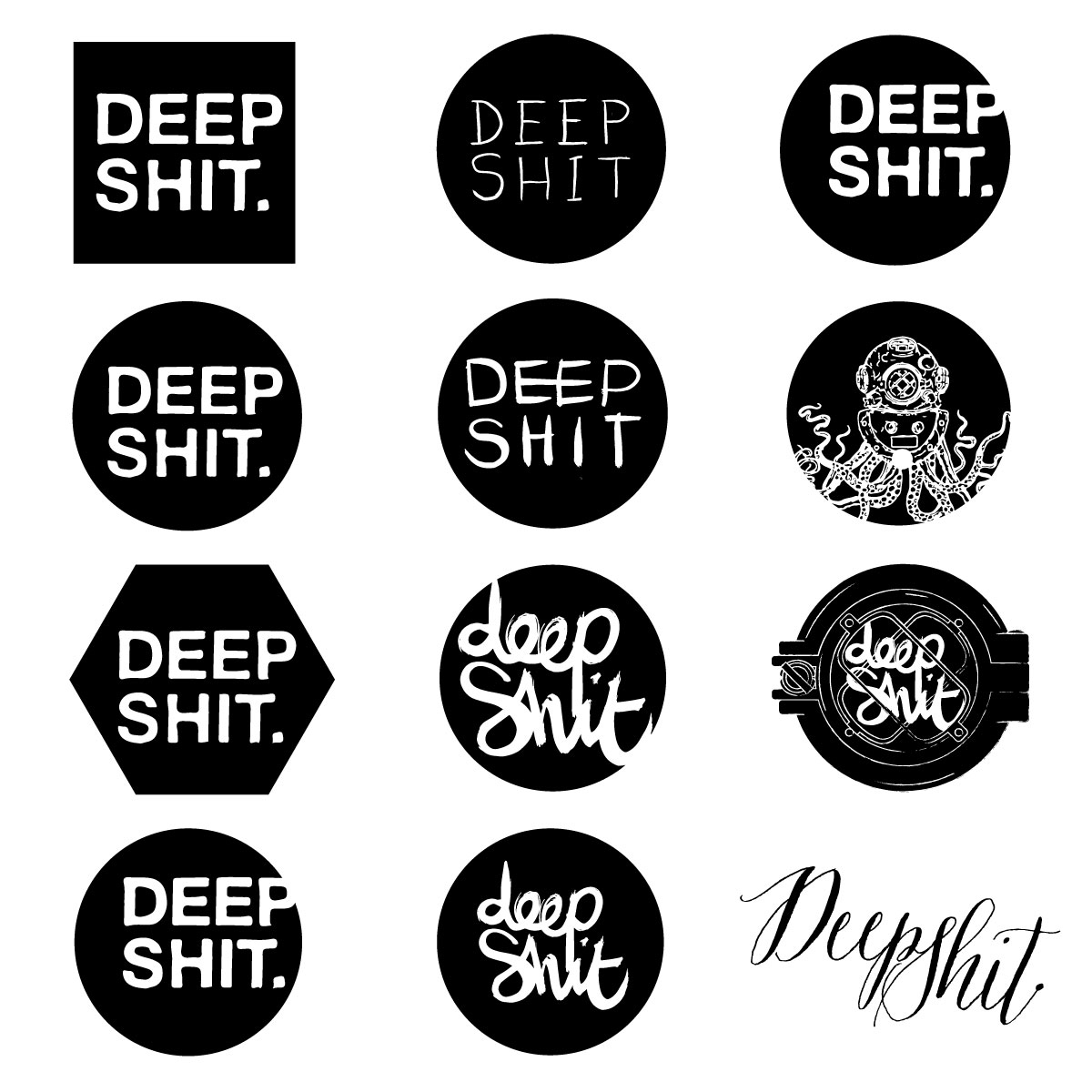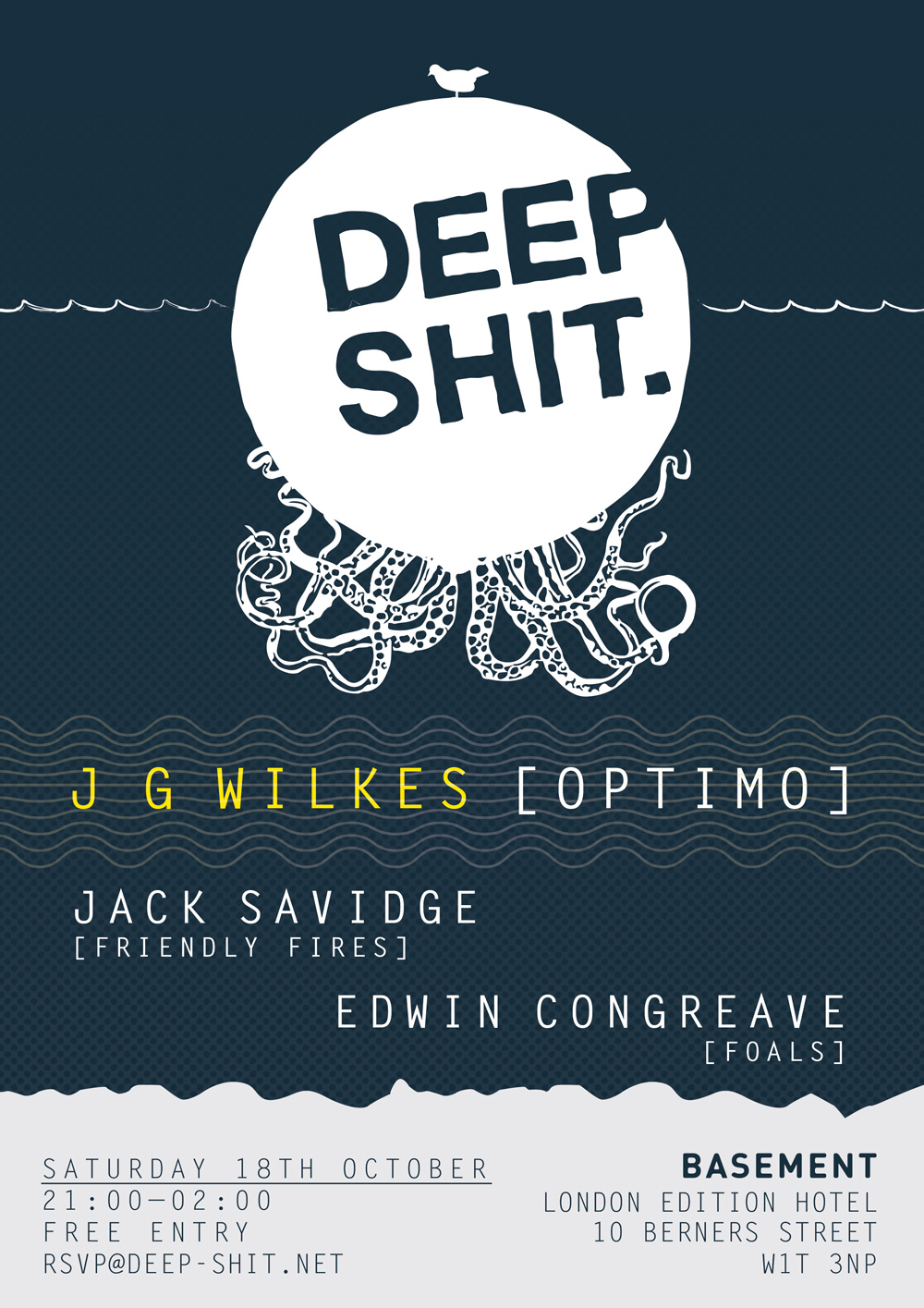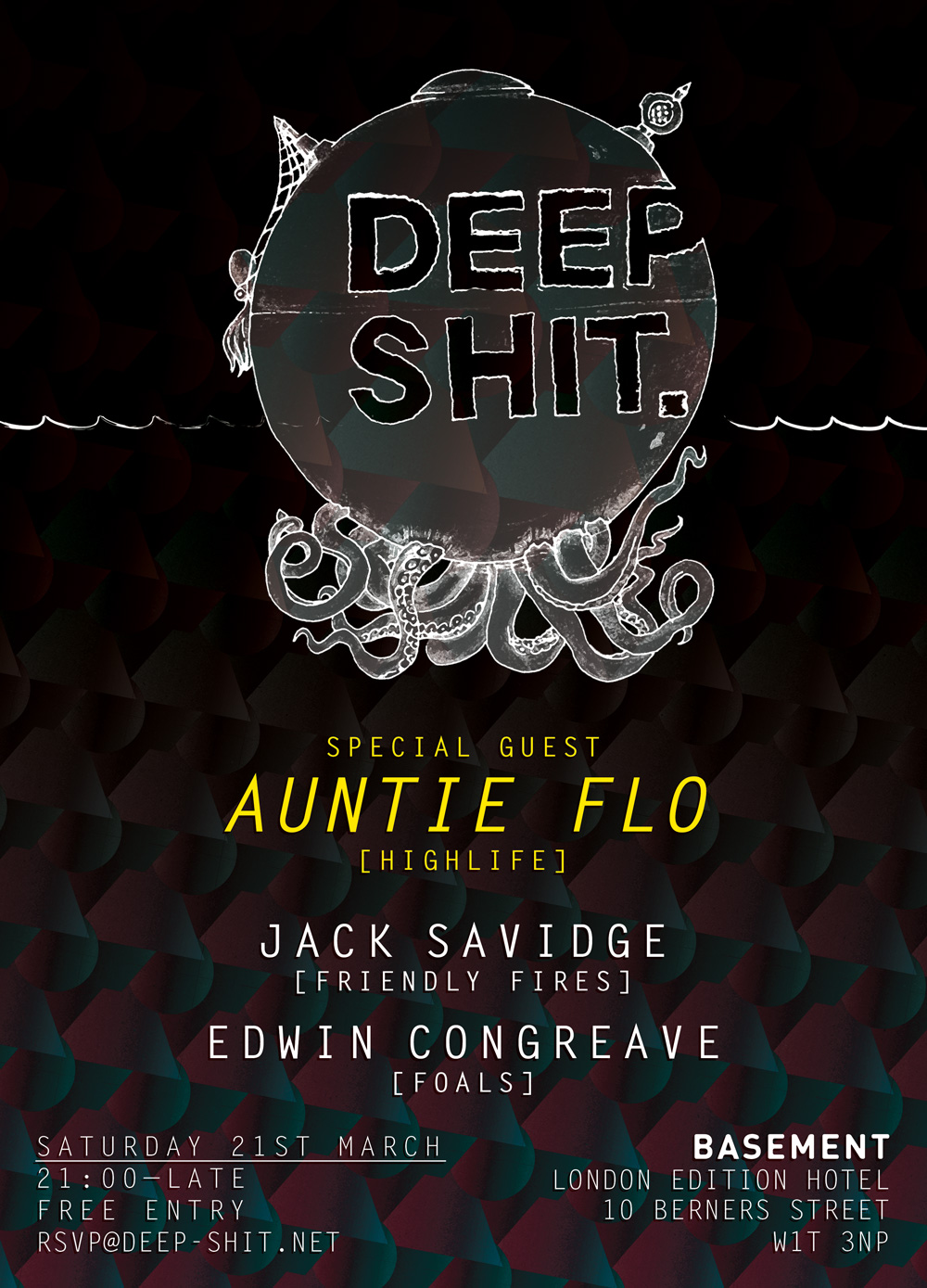 Other Flyers